Take A Trip with Me
It was a lonely and yet surreal time, that time when you somehow are numb to what feelings are like
Where I had to walk the path of pain, yet at the same time desiring so desperately to make sense of the events
That time when going to bed, just to catch a nap or even the day's end rest, became a chore in itself….due to the struggle to actually pass out and fall into the "sleep" zone. You lay awake at night, caught up in thoughts, one after another, replaying the events as they happened out in your life, beating yourself up for accepting them to even show, "How could I be so fooled?" or "How did I even get here?" or "How did I let my loved one go so fast? Why did they go so fast? Did they actually choose going for staying with me?" or "How much longer do I have to stay in this state?"….the list of questions to self is endless, not that you even have one or two or three of the answers.
Come on, journey with me, trust the path, the long walk to the freedom of your mind
While Nelson Mandela called it the "Long walk to freedom", yes, it was the journey to his own and his country's freedom, but the loudest whisper was in the freeing of his own mind and others, from an enslaved mind, to one that is free to speak out to justice, equality and FREEDOM. Indeed, "The brave man is not the one who does not feel afraid, but he is the one who conquers that fear"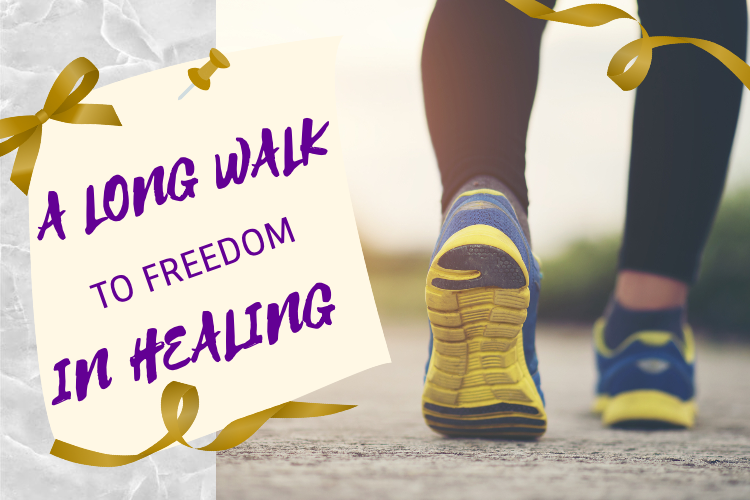 That lady, whose mind is stuck in that event of trauma, that loneliness, that regret, that sadness, the loss, the anger, the regret, the filth, the inner and sometimes physical wounds …….place yours in the queue……, stand up to the step ahead of you, journey with me towards a place that is safer than the one you are in at the moment
Start in the mirror, that's the harder part of the journey, that's that fear he talked about, that fear!! We are in the mirror; Look at that lady and speak to her that the journey begins, right here, right now! In that space, talk to her with all the emotions within, promise her no easy journey, but that she's got 'to make it, to make onto the journey, that long trip.
Speak to her about the pride you have in her for stepping in front of the mirror, for starting that journey.
Speak to her about that which kept you awake last night, tell her that you forgive her for each of the ones she is beating herself about
Speak to her about the promises that were never given to her, but that you want to give them, only to her and no one else
When you start on this journey, and you succeed on getting this far with it, with taking the driver's seat, in such a way as described and then setting the key in ignition, and you keep driving, while in this driver's seat, watching you closely and keeping the communication with you, I can guarantee you, that on this trip, on this journey, you will be unrecognizable! Yes YOU, my dear wounded soul, therapy is right there in your grip
Take the trip, walk the journey and start right here!
It's a divine mirror moment, you know no fear until you conquer this right here!
Nature provides great stress relief by enabling us to remove ourselves from the things that cause us stress in the first place. So if you're struggling with depression or anxiety, visit a forest and focus your senses of sight, sound, smell, taste, and touch on our natural surroundings